About Us
We work to improve air quality
We were established in 1995, in Vitória, Brazil. We are specialists and pioneers in environmental solutions, focusing on the management of atmospheric pollutant emissions, air quality, and meteorology. We have also become a reference in environmental solutions related to atmospheric sciences.
We combine competence and scientific knowledge with the best available technologies to enhance environmental management for the improvement of air quality and environmental standards.
Monitoring systems that improve environmental management
Many of our innovative solutions have been developed based on customer needs. We have a dedicated team of partners and attentive employees to develop the best solutions.
Since 2005, we have been SGQ-TEC (Quality Management System for Technology Companies) certified (compatible with ISO 9001/2015).
Our Quality Policy is:
To provide environmental, instrumentation and information technology solutions, striving to meet the needs, requirements and satisfaction of customers through continuous improvement of the effectiveness of its management system.
Brazilian company with global operations
One of our pillars is innovation. This is the result of the constant search for novelties around the world, study and evaluation of new technologies. Here at EcoSoft, professionals with over 25 years of experience and young talents work together, combining knowledge and innovation to achieve the best solutions.
We have experience with projects carried out in the following countries:

Brazil

US

Canada

England

China

Mozambique

Malaysia

Oman

Germany

Japan

Peru

Argentina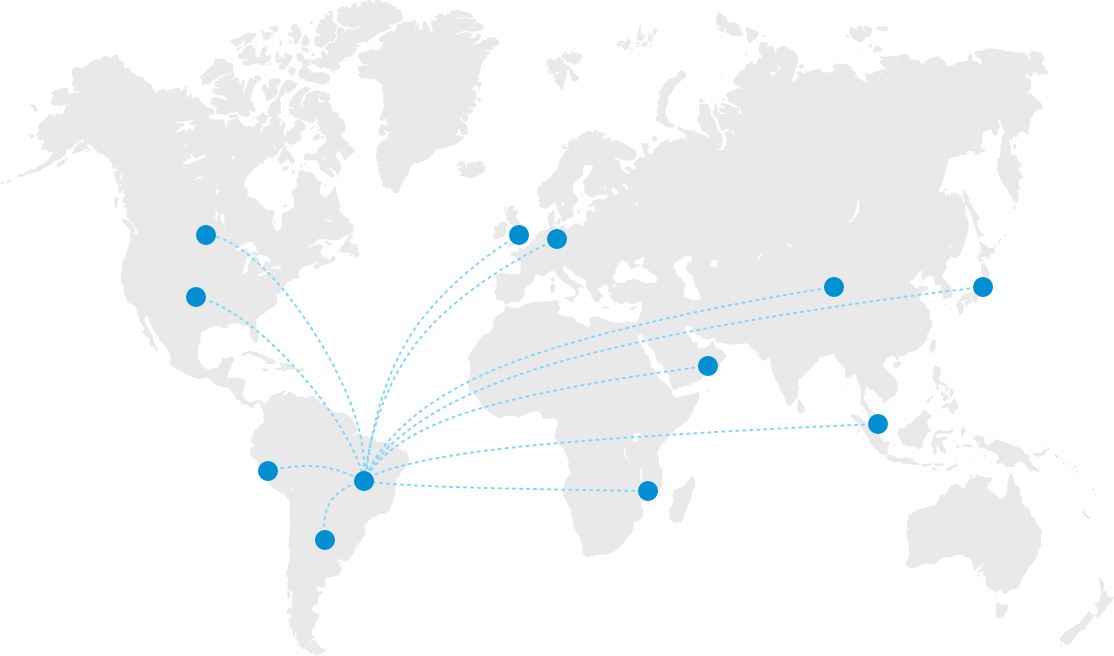 Integrated solutions
We value an invisible but absolutely essential element: the air.
Our portfolio includes studies, diagnostics, prognoses, monitoring, equipment, technical assistance and specialized consulting. Everything to provide information and integrated solutions that enhance environmental management with gains for the environment and society.
Technical impartiality is one of our fundamental principles. We are committed to technical quality and integrity. We believe that a job well done must be conducted with ethics, technical competence, and honesty. The challenge of creating innovative solutions to improve air quality drives us.
How can we help?
We are representatives of top-notch equipment for environmental monitoring